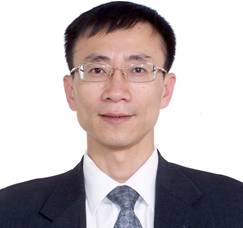 Research Interests: Bankruptcy law, Law and Economics, State-owned assets law
Professor Li Shuguang is one of the earliest experts in the field of bankruptcy and merger in China (1986), the first to propose the formulation of a new Bankruptcy Law for market economy, introducing the Bankruptcy Administrator System and Reorganization System (1993), and as one of the main drafters, participated in the formulation and drafting of the new Bankruptcy Law of the National People's Congress and the bankruptcy and merger policy of the State Council. He is also one of the first writers in China to propose that the Constitution should be amended in accordance with the requirements of constitutionalism and market economy (1989) and that the Constitution should protect the right to private property (1999). Professor Li has contributed new drafting ideas to the legislative guiding ideology and legislative scope of the just-introduced Law of the People's Republic of China on the State-Owned Assets of Enterprises (2008). At the same time, he is also the earliest batch of domestic scholars researching law and economics. 'Transitional Jurisprudence - Legal Interpretation of Market Economy' breaks the disciplinary boundaries, putting forward that law research methods should integrate with economics research methods. The book also makes a pioneering research in the areas of legal interpretation of China's market economy, the relationship between rule of law and market economy, and the judicial system problems corresponding to market economy.
In addition, Professor Li has also made breakthroughs in Company Law, Securities Law, Futures Law, Partnership Law, Corporate Governance, Corporate Restructuring and M&A, Rule of Law Reform, Non-public Economic Development and other fields.